Pop in the Curriculum in Summer of 2022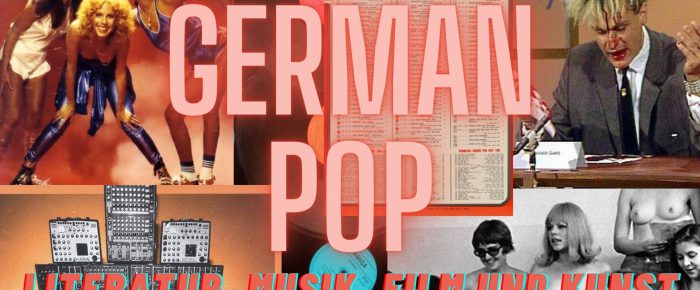 Live Seminars at Freie Universität Berlin and Popakademie Baden-Württemberg
Along with the Online-Courses for the Central Academy of Fine Arts (CAFA) in Beijing, China, Prof. Dr. Klaus Siebenhaar and Achim Müller are continuing their courses in German universities and academies – in Summer 2022 with live seminars for the first time since the COVID pandemic.
In the seminar "German Pop" at the Freie Universität Berlin, Klaus Siebenhaar teaches the pop-cultural foundations of our life. Pop culture was the first all-encompassing, bottom-up artistic/cultural transformation of society. From language to imagery it affected at infiltrated all areas of everyday life. The seminar traces the national or even regional formats and nuances of this global phenomenon in music, visual arts, media and literature. On "Pop" can only apprehended appropriately with an interdisciplinary approach. Thus the excurses in literature from Brinkmann to Wondratschek will be linked to iconic trends in music and arts like Krautrock, NDW, Mannheim Blues, Sound of Munich or capitalistic realism, Fluxus/Action art, concept art, new wilds ("Neue Wilde") as well as to examples from film.
Meanwhile Achim Müller is training the foundations of audience development with future professionals in music business at the Popakademie Baden-Württemberg. The students get to know basic concepts and strategies of integrated audience-orientation of cultural organizations and enterprises and directly apply them to different areas of music business in self-selected case studies.