"Back to the Present" – Kosovo Project 2021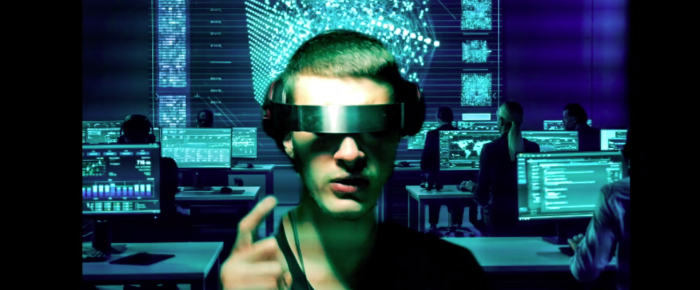 German-as-a-Foreign-Language ('DaF') documentary theatre performance and new contributions to VR exhibition
With different creative tasks school chilren from the PASCH school Millenium i Treti (MIT) in Pristina, Kosovo, have been sent on a "fantastic" time travel from year 2220. On their journey they collected impressions and materials that might seem peculiar to someone 200 years from now – the same way the sight of a handcar would seem today. A 360° VR exhibition that presents the contributions in different theme and country rooms marked the end of the first project stage.
From the very start all participants – the Goethe Institut, lecturers, teachers, school children – were keen on enlarging the project with an analog stage as soon as the COVID pandemia would end or when numbers of infections in Kosovo would diminish. Building on a precursor project in 2020, the present continuation picked up the youths' ideas from the previous year, deepened them and enlarged them with new topics. In numerous contributions presented in the VR exhibition the youths in 2020 had approached the challenges of the present time together with possibilities for change. Starting from these materials the on-site workshops with Stephan Reischl and Matthias Baumann took on developing a theatre performance and bringing it to stage.
Having been implemented successfully in several international projects (among them with school children from MIT in Kosovo) the format of German-as-a-Foreign-Language ('DaF') documentary theatre provided a host of linguistic and motivating impulses, an ideal basis for integrating the school childrens' contributions in different media formats.
The final performance at the ODA theater in Pristina was recorded and made available in excerpts together with the youths' contributions in the rooms of the VR exhibition.
Duration: November – December 2021
Responsible: Stephan Reischl (projekt lead/theatre), Matthias Baumann (multimedia)