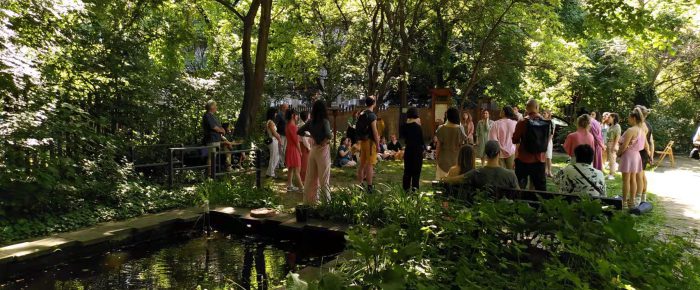 Hungarian-Chinese-German "Art Clinic" opened in Budapest
On the weekend 13/14 May 2022 the "First Aid-Art Clinic" was opened in Budapest's Bartok-Distrikt (11. District) as a part of the Budapest "Sprig Festival". The art project was developed over the course of almost five months in a cooperation between the Central Academy of Fine Arts (CAFA) Beijing, the Eleven Blokk Art Foundation, Budapest, and the IKMW Berlin, a cooperation that was unconventional both organizationally and in the manner of curating. As a hybrid format with "distance curating", diglog field research and a concrete physical realization in five real sites in Budapest, the "Art Clinic developed into a successful, very well frequented art event. At the same time it proved an exemplary creative model for international cooperation under times of the pandemic. There will be further projects of this kind in the constellation Budapest-Berlin-Beijing following this encouraging experiences and outcomes.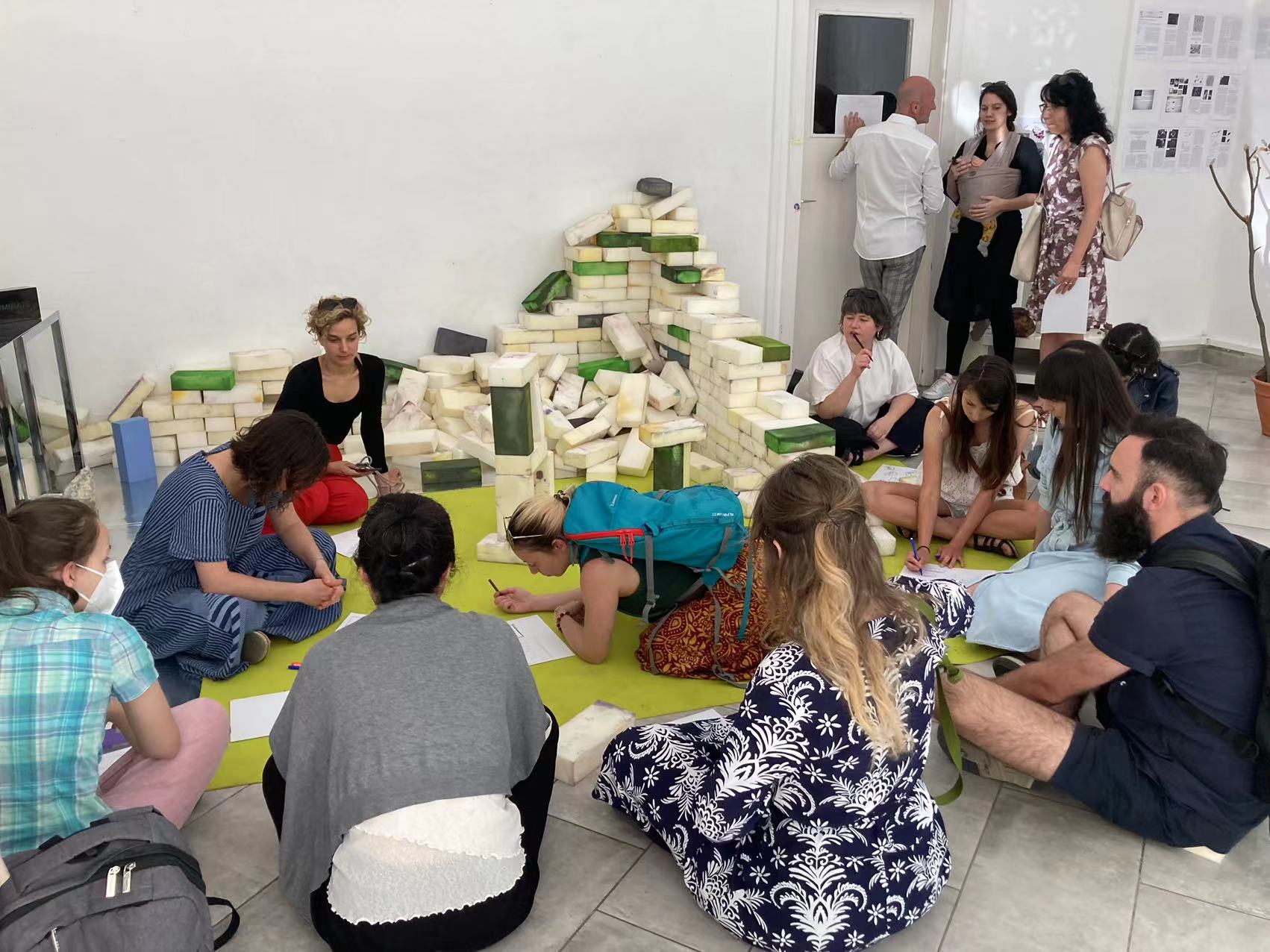 Building on the core idea that art heals the ten upcoming curators from China and Hungary developed a narration comprising five stations: "Show Your Wound", "Land of Demons", "Cross the Boarder, Ferryman", "Wonderland Cythera" and "Paradise: Arcadia". A path from hurt toward eventual healing is represented and told with different artistic formats from Hungarian and Chinese artists.