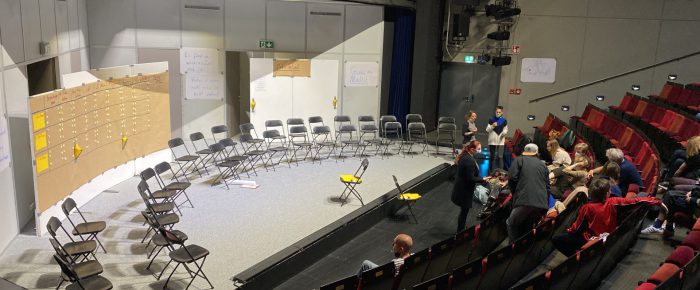 Second Open Space-Workshop at the Landestheater Tübingen
Under the header "Together! The LTT after Corona!" Achim Müller has facilitated the second Open Space-workshop for the Landestheater Tübingen (LTT) on 14 May 2022. The first Open Space took place in 2019, just before the beginning of the COVID pandemic. The Open Space-workshops are part of the LTT's organizational development strategy: In order to meet current and upcoming challenges the LTT wants to continuously develop everyday work and its artistic profile with the participation of all interested employees.
To ensure that the input and initiatives find their way into the practice of the LTT the results and their feasibility were evaluated with a steering workgroup comprising representatives from all areas of the theatre. First activities are already under way, for example a whole day with artistic program reflecting the war in Ukraine, entirely planned and organized by employees. And the process continues: the core elements of the next development workshop projected for the next season are already set.